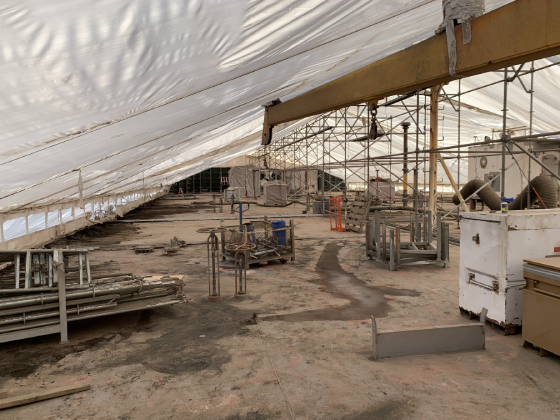 Aqua Brite Containment Services
in Puget Sound Area
The main reasons for a temporary containment structure are protection from weather and containing dust/paint overspray. Containment range from quick and simple to labor-intensive and complex. When constructing a containment, it is important that it will not only do the job you need it to do, but also last long enough to complete the project.
Customer Provided Containment
Often, customers will handle the building of containment to save money. We are more than happy to provide guidance and suggest an option that will be sturdy enough without going overboard. Another option can be to work together to accomplish the task, saving you the customer labor costs. We here at Aqua Brite try to be sensitive to your budget and cut costs where it does not affect quality.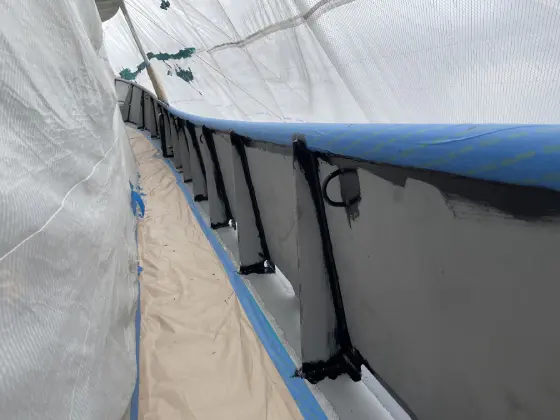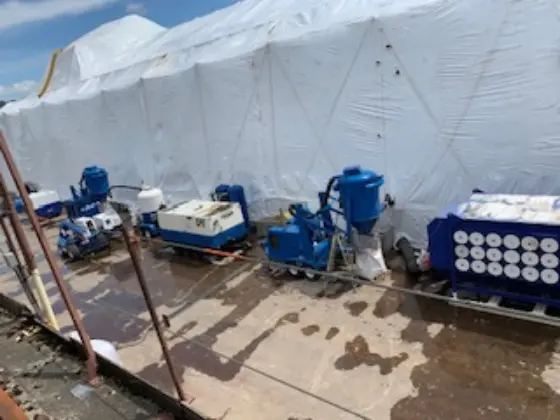 Aqua Brite has options regarding containment that most other companies can't offer. This is because we have our own man lifts and boom trucks. These assets not only reduce construction labor, but also give us the capability of mobile containment.
Summer or winter—you want a quality product. Give us a call regarding your containment needs relating to the surface preparation and coating application you wish to accomplish.