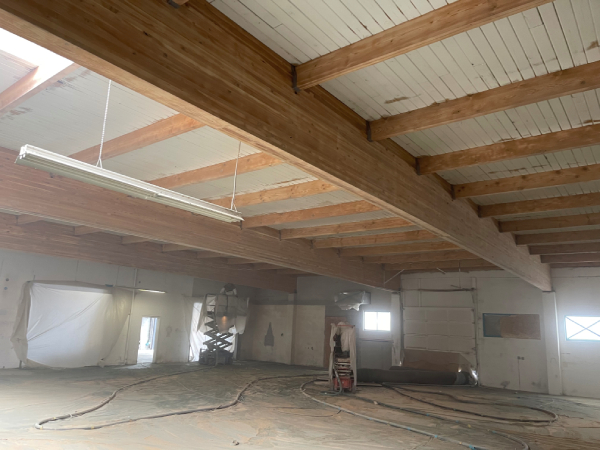 AQUA BRITE ABATEMENT SERVICES
in Puget Sound Area
Do you need to remove old paint from an industrial surface? Do so safely and effectively with commercial abatement services from Aqua Brite. We serve industrial and commercial clients in Tacoma, WA; Seattle, WA; and throughout the greater Puget Sound area. We'll ensure that hazardous substances don't pollute your property upon removal from your equipment, buildings, or vehicles.
Old paint often contains hazardous substances like lead. When removed improperly, these old paint coatings can turn into particulate matter that can present a hazard to human health and the environment.
Fortunately, our professional commercial abatement process prevents this outcome by sandblasting in a controlled environment and containing all the dust. We use our experience to determine the right pressure and sandblasting media to avoid damaging the surface. We'll then dispose of the waste according to legally mandated guidelines.
Read more below about our commercial abatement process and how we ensure your safety.
To describe the abatement process, I include these steps:
The above items 1-4 describe the basics involved in the sandblasting procedure. I welcome the opportunity to describe the process in greater detail with customers, to show and describe the role each piece of equipment plays in the process of completing each job.
One such project was performing a Lead Abatement service on a 700 ft. long U.S. Coast Guard metal building interior at Pier 36 in Seattle, WA. Work was performed while they continued to occupy the offices and gym facilities. Aqua Brite was recognized by The Contractor's Association as one of the top accomplishments of the year!
When the scope of work is to abate a large area, a temporary containment is constructed, which is a separate task. Once the containment is in place, the mechanical controls are as follows: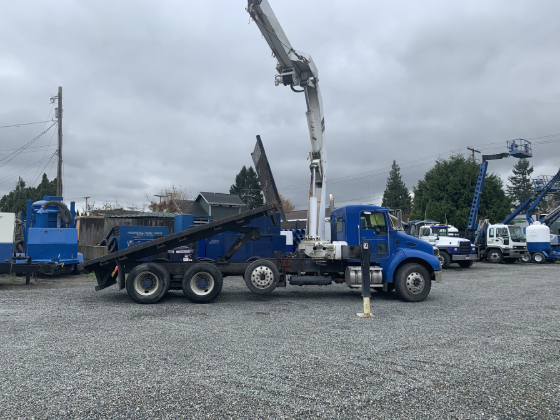 If a smaller area is the issue, other options are available. It is not necessary for containment with this process. Aqua Brite has a blast recovery system that sucks the blast media (steel grit) and dust back into the machine.
The grit is filtered and reused, the dusty air is processed through a HEPA filter. An example of the benefit of this machine is preparing either welding or cutting lines on a surface with lead paint, such as demolishing an older vessel.
Abatement for PCB or Lead
The most common abatement issues are either PCB or Lead, which were added to paint before the knowledge of related health hazards. These substances must be removed according to strict standards of control and disposal.
Waste Disposal for Abatement
Before the abatement process begins, a plan for waste disposal must be in place. Paint samples are analyzed by a lab to determine the percentage of contamination. This can affect whether a pretreated blast media is used (PRETOX) or a spray-on chemical is applied to the surface prior to sandblasting.
Either of these options can help ensure that the used blasting media will pass a TCLP (Total Metals) test, allowing it to be disposed of through normal channels. Aqua Brite has diesel-powered vacuum machines that recover the used media back into the large fabric bags it is shipped in.
Strict Requirements
for Abatement
There are strict requirements in place that must be observed when performing an abatement. They are to protect workers, citizens, and the environment. We, at Aqua Brite, have the specialized equipment, knowledge, and experience to provide a safe and successful outcome.
Dave Zahradnik will be happy to discuss your needs and provide you with a plan to accomplish your task. Contact him and ask about similar jobs completed or any other questions you may contact +1 (206) 244-0404.